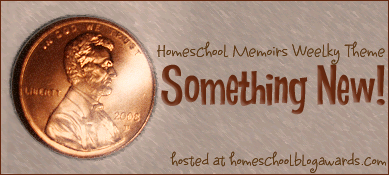 Our assignment for this week is to talk about something new we are using in our homeschooling. Since this is our first real homeschooling year, in a way everything we are using is new to us. I guess the biggest "new" thing we are using is the Ambleside Online curriculum. Ambleside Online is a free curriculum plan generously made availabe by a group of dedicated homeschooling moms who have put in the time and effort to carefully study Charlotte Mason's educational philosophies and put together a curriculum that closely follows her guidelines.
Needless to say, a lot of thought and effort has gone into designing the curriculum, and to top it all off all of this has been made available for free on the internet. These ladies have done a fantastic job: weekly schedules, wonderful book choices, a truly comprehensive curriculum. Go take a look at what is available:
http://amblesideonline.org/
.